This is undoubtedly one of the most exciting new additions to house lifestyles in Thailand, for a long time. If you are looking for the "Wow factor" in your home, hotel, resort or office…..then this is most definitely for you ! Why not turn your kitchen into a talking point, attract new customers to your business and amaze friends and clients with this wonderful range of exciting new aquatic products.
Kensington are so pleased to be able to offer all its clients this fashionable new line of fabulous aquariums.
Whether you are just intrigued by having fish in your house, or merely looking for an amazing new image for you home or hotel; these luxury range of aquariums are just for you; fantastic for shops, restaurants, homes, hotels, offices, receptions and even factories. Bring colour and life where there was none ! You will not be disappointed with the results.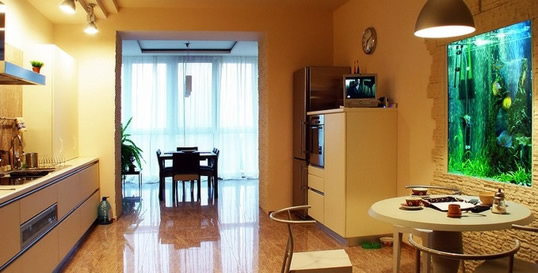 Kensington are proud to have joined with the very best in the industry and look forward to attending to all your enquiries.
Our professional associates specialize in aquarium design, aquarium manufacture, aquarium installation and also the maintenance of both fresh water and marine aquariums. Without doubt the best in the industry.
There are professional teams and dedicated networks of international designers, architects, engineers, marine biologists, and suppliers all ready to turn any space into a living piece of art. Dazzle your hotel guests, amaze your friends and fascinate new customers. These aquariums are more than just fish tanks. Those days are long gone. These are the very latest in fashionable fish aquariums designed specifically to charm whoever sees them.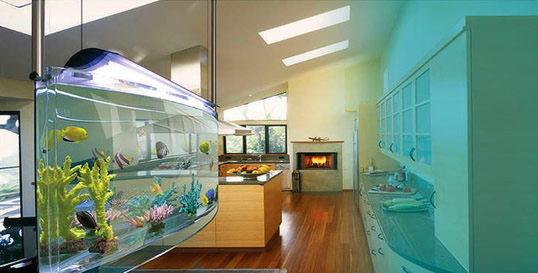 We have many good suppliers and contacts, both here and overseas, which enable us to source and supply only the best Aquariums, Aquarium equipment and livestock available.
Whatever your requirement please contact us. We are here to help.