Design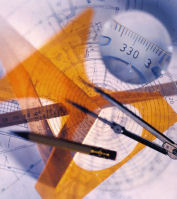 Kensington offer a full design service in Thailand. They provide their customers with an extensive selection of preferences to stylize the customer's house, project or development. This includes architects, design consultants and other important resources to enable you, the customer to move smoothly through the construction process. They can help as much as you want them to, or as little as you want them to. The choice is yours to make ! They will facilitate you in any way possible to reach your goal in a productive and rewarding fashion.
Their team of experts has many years of experience in design, function, space and maximizing what you receive for your budget; whether it's a retirement bungalow, an exclusive luxury house, a condominium development, or other construction project in Thailand.
Kensington have worked with various architectural companies in Thailand and are willing to operate with other professionals, if you wish to introduce someone new. If you have your own architect or set of plans, then this to is not a problem, as long as they adhere to Thailand's construction specifications and the laws of the country. If you wish, their Thai architect can assist you with the design and is extremely well respected within the construction industry.
Build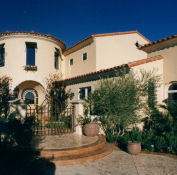 Kensington specialise in the construction, renovation and re-modeling of property in Thailand. This includes the building of quality houses, luxury homes, exclusive developments, renovation of condominiums/shop houses, construction of hotels, resorts or any other type of building. If you are looking to build the home of your dreams look no further. Kensington offer a full turnkey design and build service that provides quality, choice, style and value for money.
As a construction company in Thailand, Kensington always try to use the very best quality, Grade 'A' materials. This is naturally controlled by the budgets set and customer's decisions. Kensington are extremely conscious of the quality of finish and in all cases try to exceed expectations.
Professionally trained people are used to oversee all aspects of construction and Kensington continue to build to the highest of standards. All electrical, plumbing and structural works are done by professional people and the work is properly checked. Construction work is inspected by an independent structural engineer. Kensington build to International standards and are environmentally conscious. They provide a one year structural maintenance guarantee.
Their main Construction Director oversees the building of all construction projects. He has over twenty years experience in the construction industry in Europe, from single unit projects to large commercial developments. He has also specialized in the restoration and renovation of national Stately homes. His knowledge and level of expertise is widespread and most impressive.
Customer Satisfaction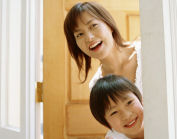 Kensington are dedicated to providing customer satisfaction. They want all their customers to be happy with their property and satisfied with the work Kensington has done for them. They work closely with the client and help each one to achieve the best possible results, in the most productive way. Each stage of the project is planned and Kensington assist and advise on all stages.
Bathrooms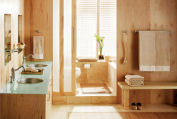 There was a time when the all-important bathroom was the smallest room in the house, outside of the cloakroom or a closet. The 'master bathroom' probably contained a combination tub and shower, a toilet and sink. To have another toilet in the house (inside the house being quite novel not so long ago) was considered a luxury.
Not so today. That's all changing and anyone who has a keen eye for fashionable living is now turning their once rather drab bathrooms, into something very special indeed. Contemporary builders, such as Kensington Company Limited, are well aware of this, and many of their new homes feature guest rooms with luxury ensuite-bathrooms; each with its own suite, which can include a spa bath, luxury shower or just shower, toilet and sink.
The "master's bedroom" has become a "suite" consisting of bedroom, dressing room and a luxury bathroom that will likely feature double sinks, a whirlpool spa bath tub with multiple jets, a large stand-alone shower with multiple shower heads, and a designer-coordinated toilet.
New homes may also have a 'family bathroom' with double sinks for the children and a separate toilet downstairs. All of these bathrooms now tend to be larger than the old conventional bathrooms used to be, allowing plenty of space to move around.
There is a varied range of colourful bathroom suites to choose from in Thailand; from your simple, functional models to the more luxurious deluxe suites, some with televisions in the spa bath and many with incredible features. It depends on your budget and your personal preferences. Kensington can help you make the right choice and assist you with what is available.
Many of the internationally known brand names are sold in Thailand, as well as many excellent locally produced products. So, whether its showers, bathrooms, whirlpool baths or handmade ceramic basins, Kensington will guide you through the process and turn your bathroom into a truly wonderful experience.
Kitchens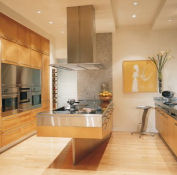 The kitchen is one of the most important rooms in any home, whether that's a luxury house or a condominium. Not only is it a room where someone in the family prepares the meals, but often it is also where the family congregates for the breakfast, lunch and dinner. Most of us have fond memories of watching our mother or father, brother or sister mixing dishes or preparing food. It's one of the special rooms in the home and one to be given as much thought into creating as any of the others.
A functional, well planned kitchen is essential for modern day living, allowing plenty of worktop space, good storage and a great design. Appliances can all be built in and the whole room can become yet another special room for the occupants to enjoy.
Many researches over the years, have proved that if one likes and enjoys the room one is in, you tend to spend more time in it. Cooking and the creation of food, however simple, is part of who and what we are. It draws us closer together and to have a luxury kitchen, is to only make those moments of eating, all the more pleasurable.
Once again Kensington can show you what is available and help you make the right choice. There are many styles of kitchens to choose from and a wide variety of kitchen products. The photos you see on this page, are just a few ideas of what can be done.