Build your own dream home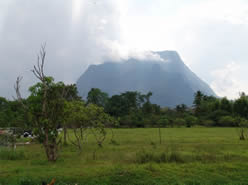 How do you fancy having a new home built specifically designed and tailored to suit your every desire ? If you dream of a fabulous retirement bungalow, a luxury weekend home or your new family house; whatever your preferences or requirements, Kensington can help you create the perfect home of you choice; It can be a luxury modern house, a beautiful Mediterranean villa, a Thai design, Lanna or Balinese style
Where is the Location - Chang Dao - Chaing Mai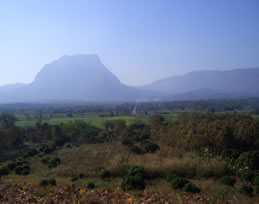 If you would love to live in a beautiful rural location, overlooking the Chang Dao Mountain, then contact us and start this exciting new journey. Due to an amazing stroke of luck, Kensington has been asked to team up with a local land owner to promote a fabulous new opportunity. Kensington now offer you a chance to build your very own custom designed/built home! So why not save money and enjoy the splendor of a new custom built dream home.
Land: The land plots are available in various sizes and are situated approximately 70km from the city of Chiang Mai. There are two sites and it is a leisurely drive of approximately 1 hour. This beautiful location lies above the Menam Ping gorge on the green slopes of the Chang Dao Mountain. Its limestone peaks reaching a height of 2,186 m (7,174 ft), making it a very impressive backdrop to any dream home.
The land is available in various sizes and is being sold at very reasonable prices.
Local Attractions & Things to Do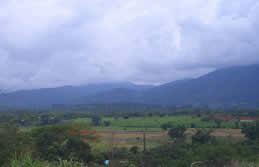 There is so much to do and see the list is extensive. It can include: trekking, cycling, walking, swimming, rafting, kayaking, bird watching, golf and all manner of sports. Chiang Dao is also on the Northern Thai Route that many cyclists come over to Thailand to Cycle every year. There are many nature Trails going up into the local hills and mountains, with an Elephant camp not far away. You can also visit the market and meet the local hill tribes and locals. In addition there is the Ramming Tea Plantation, Sri Sang waterfall and Wildlife reserves including the Pha Daeng National Park.
Golf Course
The Royal Chiangmai Golf Resort and Hotel is only 25 minutes drive by car.
International School
There is an excellent international school only a short drive of 30 minutes away. The highly respected Prem Tinsulanonda International School in Mae Rim was opened in 2001 and is now well established teaching at Kindergarten, Primary and Secondary levels.
Local Hospitals:
There is a local hospital called the Chiang Dao Hospital in Chang Dao. Then slightly further a away is The Dararatsami Hospital in Mae Rim which is 30 minutes by car and the Phrao Hospital A. Phrao which is about 25 minutes by car.
If you are in Chiang Mai and would like to visit the land site please contact us and we will gladly arrange it. Call now or e-mail us to arrange an appointment.
Telephone: 053 124 583
Land Prices
Please note: These are the prices as of current date September 2011. There may be slight increases due to market changes so please do check for final sale price.
| | | | | | | | | | | | |
| --- | --- | --- | --- | --- | --- | --- | --- | --- | --- | --- | --- |
| Site No | Plot No | Land No | Rai | | | | Rai Metric | Sqm | Acres | Price Baht | Price USD |
| 1 | 1 | 6754 | 3 | 1 | 34 | 1334 | 3.34 | 5336 | 1.32 | 1,734,200.00 | 57,806.67 |
| 1 | 2 | 6757 | 2 | 1 | 31 | 931 | 2.33 | 3724 | 0.92 | 1,210,300.00 | 40,343.33 |
| 1 | 3 | 6758 | 4 | 1 | 4 | 1704 | 4.26 | 6816 | 1.68 | 2,215,200.00 | 73,840.00 |
| 2 | 4 | 7216 | 1 | 1 | 40 | 540 | 1.35 | 2160 | 0.53 | 702,000.00 | 23,400.00 |
| 2 | 5 | 6838 | 1 | 2 | 4 | 604 | 1.51 | 2416 | 0.60 | 785,200.00 | 26,173.33 |
| 2 | 6 | 7217 | 1 | 1 | 39 | 539 | 1.35 | 2156 | 0.53 | 700,700.00 | 23,356.67 |
| 2 | 7 | 8538 | 1 | 3 | 40 | 740 | 1.85 | 2960 | 0.73 | 962,000.00 | 32,066.67 |
| 2 | 8 | 8537 | 3 | 1 | 48 | 1348 | 3.37 | 5392 | 1.33 | 1,752,400.00 | 58,413.33 |
| 2 | 9 | 8539 | 1 | 3 | 72 | 772 | 1.93 | 3088 | 0.76 | 1,003,600.00 | 33,453.33 |