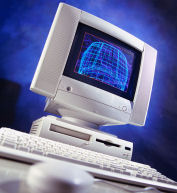 It does not matter where you live in the world today, the security of your home and the safety and protection of you family is very important. It is an issue that should be considered by everyone. A good security system can provide all the protection you need and deter any would be criminals from causing you problems. It can also alert you to crime before it occurs and awake you to potential fires. It is an investment well worth paying for. It can save lives, protect your valuables and can in certain instances, lead to lower premiums on household insurance.
Excellent security systems are available in Thailand, at prices to suit all budgets. Kensington Company Limited can assist you to incorporate a home security system into your property in Thailand and help you decide on the best system that suits your needs.
Before construction begins, your requirements, your budget and the products available, can be discussed so they can easily be integrated into your home. This can be done so they are organized neatly and are not an intrusion in the overall appearance of the property.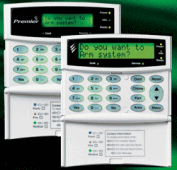 There is a wide range of security products available in Thailand and they include intruder alarms, smoke/heat detector alarms, CCTV, VDO phones, remote controlled door/gate systems, electronic security gates, infra red motion detectors, camera's linked to computer hard drives, automatic alerts to local 24hr response teams/mobile phones, door/window break alarms, as well as a wide variety of other security products.
Kensington can also construct a safe room inside your home. This is a special room which is built to provide you a place of complete safety and security. Once inside with the door locked, no intruder can reach you. It is constructed of reinforced concrete and has a reinforced steel door. You can also make this room the system centre with CCTV monitors and communication systems. This means you can see exactly what is going on in your home from the safety of this special room.
In addition to this, Kensington can also install extra strong security glass, built in hidden safes and construct your property in such a way, as to make it as safe and secure as possible. If there is anything you wish to discuss regarding security systems in Thailand, please contact them.
Security Products Available in Thailand
Intruder Alarm System/Smoke and Heat Detectors
Product
Description
Zone control panel with battery backup
Main control for alarm system. Can connect to PC
LCD keypad
This is for setting codes and main display panel
Magnetic contact for doors and opening windows
Alarm activated when magnetic contact is broken
Glass break detectors
For plate, tempered, laminated or wired glass
Passive infra red detectors for indoor movement
3D and pet immunity (Petwise) now available
Indoor Siren and strobe light
This can be linked to any external/internal lighting
Heat detectors
These have a range of heat settings from low to high sensitivity
Smoke detectors
These have a range of heat settings from low to high sensitivity
Automatic voice dialer
Connection to standard /mobile phone, enabling sms/voice warnings to alert house owner of alarm activation and in which zone area
CCTV System
Product
Description
Digital VDO recorder OR DVR Hard Drive
This enables months of recording to up/download
Monitors can be colour or black and white
Whatever suits your budget or requirements
Waterproof outdoor day/night camera
Which can be on all the time or only recording when infra red beam is broken
VDO Phone System
Product
Description
Inter communication monitor
Electronic magnetic lock
Can unlock /lock door/ gate from the monitor
Automatic Remote Gate System
Product
Description
Automatic slide/swing/roller gate system
This depends on choice, budget and requirements
Remote control
This can be used for gate, external lights, & alarm system
Photocell through traffic monitor
Takes photo of everything that passes through
Additional lighting relay compatible
Lights can be set to come on as gate is opened, or automatically after dark