Introduction
Kensington Company Limited is a professional construction company, that has over 15 years of building experience in Thailand. They specialise in all aspects of building work and construction in Thailand. Over the years they have gained an excellent reputation. They are a registered Thai company with a personal commitment to assist every client in accomplishing their objectives. Their expertise allows them to achieve high levels of quality and service, matched only by their desire to offer complete client satisfaction. They provide quality, style, choice and value for money. If you are looking to build a house in Thailand and looking for a professional house builder, then you have come to the right place. Over the last 15 years they have helped many people design and build their dream home. You can read what some of their delighted house builder clients thought, in the testimonial section.
Kensington was formed to bring a skilled building service to both the individual, organisations, architects, companies and investors, seeking a professional construction company in Thailand. Kensington considers construction projects of all sizes in most areas within Thailand, including Bangkok, Chiang Mai, Pattaya, Phuket and Hua Hin. If you are looking for a builder or construction contractor, please contact us for further help.
Why Use Kensington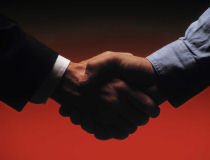 If you are looking to build a house in Thailand, seeking a house builder in Thailand, or carry out construction in Thailand, then Kensington can help you. They care for you, the customer and constantly strive to provide a professional, honest, hassle free service. They want to be proud of all their projects in Thailand, however small or large they may be and have a commitment to assist you in achieving your goals.
Through their many years of construction experience, they can guide you, inspiring confidence in the project and in their abilities. They always offer a structural guarantee and provide as much good advice as possible. They can supply a free quotation and an official legal contract that protects you and the company. They continually aspire to complete all projects to the very highest possible quality. From the initial planning stages, to choosing an architect, gaining permissions, through to infrastructure and then construction. Kensington can do it all for you.
Over 15 years of experience, successfully building in Thailand

Guarantee of works

Professional construction contract

Responsive communication via email, telephone and in person

Professional Thai/English speaking building inspector/ project manager on each project

Thai and English speaking architects

Full one stop service from design to construction (if required)

Flexible service means, they can provide only construction, or design and construction. The choice is yours

Project insurance policy during construction period
Excellent value for money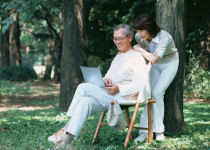 If you live, or work abroad, Kensington are quite happy to construct your property in stages and provide digital images of each stage as it's completed. They in fact do this for many clients and it means the customer can carry on their life abroad as normal and not worry about the construction project. Kensington oversee all aspects of the build and make sure your property is built to the very best of standards.
If you would like to see testimonial to this, then please read the testimonials page. Both these clients lived and worked abroad, whilst the construction was completed.
Company Policy
It is their philosophy of high quality, integrity, value for money and a great deal of emphasis on providing the customer with a smooth, rewarding experience, which produces their unique company policy. It is always their aim to offer support, respect and a professional service they can be proud of. Each project is treated carefully on an individual basis and every client can be assured of a quality service.
As a company we believe in the 3 'M' policy with customers: Mutual Trust, mutual respect and mutual commitment. This is a proven and successful method of relationship between client and construction contractor. Utilised by thousands of highly successful business people and companies it has proven time and time again to be the most productive method of working relationship there is; always producing the very best possible results, maximizing time, reducing costs and securing the success of whatever project the two parties are involved in together. If both parties are committed to this and realise its benefits then it naturally leads for a much more successful and productive result for client and contractor alike.
Kensington is always committed to the best interests of the client. Contact us for further help.
The Team
Kensington is a Thai company with European management. The combination works very well and means clients have both English and Thai speakers; in addition to the combined experience of both. They have extensive knowledge of the construction industry in Thailand, which every client benefits from. We help you every step of the way and give advice at all times. This includes, design, potential costs, material choices and all information you require to move forward successfully.
Kensington are acquainted with a broad range of construction projects, both commercially and on a residential level. Their experience provides each and every client with a wealth of knowledge and a great deal of confidence that is not only productive but also cost effective. They all work with the same goal in mind; to provide you the customer with a professional service and a quality product. They are here to help and help they will ! Please contact us anytime for help.
Construction Projects Considered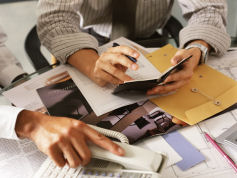 Kensington is always keen to look at most categories of construction projects in Thailand. They cover the main tourist areas and major cities. Building projects that are considered in Thailand include: House construction, custom design and build, luxury developments, condominium developments, hotel, resort construction, condominium renovation, residential buildings, shop house renovation, factory construction, commercial construction and the restoration of property.
Environmental Construction in Thailand
Kensington do have an understanding of environmental issues. They are willing to adapt to any situation to lessen the impact construction has upon the natural environment in Thailand. Although difficult at times, they always endeavor to blend construction projects with the natural landscape and can incorporate certain technologies to assist in energy conservation.
Kensington are environmentally conscious and fully away of the need for business to do as much as possible for the environment. Thailand's environment is very important and as a company Kensington constantly look at ways to protect the natural landscape, and its wildlife. If you would like to know more about environmental construction in Thailand, please go to their page Environmental Construction.